What is Conveyancing?
Conveyancing is the legal process of transferring title of a property from a seller to a buyer.

What is Exchange of Contracts?
Exchange of Contracts is when the contracts signed by the Vendor and Purchaser are dated and the Deposit is paid to the Real Estate Agent or Conveyancer. The deposit will be held until settlement of the matter has taken place and then released to the Vendor.

How is the Settlement Date determined?

The Settlement Date is usually 6 weeks or 42 days after the date of the contract or the Exchange date. This period can be extended or shortened by negotiation.


What us a 5 day Cooling Off Period?

A 5 day Cooling Off Period is where contracts are dated but only a 0.25% deposit is paid. This allows the Purchaser to complete necessary searches or obtain formal loan approval and if a problem arises the Purchaser has 5 days to pull out of the contract. If this is the case the Purchaser will loose the 0.25% deposit that they have paid. If they wish to continue the balance of the 5% or 10% deposit must be paid by the close of business on the 5th day.


What is a Deposit Bond?

A Deposit Bond is a bond secured by a large company (like Deposit Power). It is a Guarantee that the Company will pay the deposit of the purchaser defaults (does not pay the amount on settlement). The company that issued the Bond will then chase the Purchaser for the deposit money plus other expenses if the Purchaser defaults.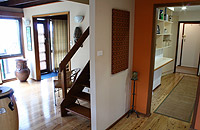 Should I obtain a Strata Inspection Report or Pest & Building Inspection?

It is highly recommended to obtain a Strata Inspection Report if you are purchasing a Strata Unit. This report advises you of the Levies payable and also if there are any Special Levies. It also advises of any problems with the building and current or proposed works that will be carried out.

It is also highly recommended that you carry out a Pest & Building Inspection when purchasing a House. This report advises you whether the property is affected by termites or other pests and whether there are any problems with the internal or external structure of the property. It is advisable to obtain these report prior to the exchange of contracts.